SHIPPING RESTRICTIONS | FIRST AID
Be Prepared 2 Protect
YOUR FAMILY | YOUR PROPERTY | YOUR LIFE
The HDP 50 pepper pistol helps you in being Prepared 2 Protect™. The T4E® HDP 50 was developed by UMAREX®, a family-owned company with interests in empowering people with the confidence to protect themselves, their families, and possessions without the use of a firearm. Being Prepared 2 Protect offers peace of mind when children are present and firearms are unwanted. Its easy-to-use quick response charge and multiple rounds of .50 caliber pepper rounds provide confidence during intense situations. Comes with 10 rubber balls for practice and training and 10 pepper balls for self defense. Be Prepared 2 Protect.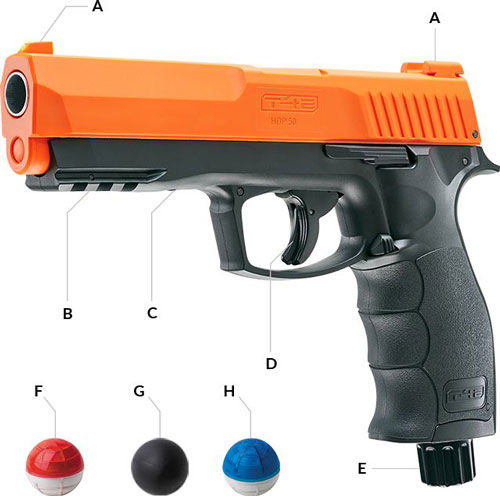 T4E HDP 50
Fiber optic sights for quick target acquisition.
Built-in Picatinny rail for mounting lights, lasers, and accessories.
Easy loading with integrated magazine.
Trigger safety is disengaged when trigger is pulled.
CO2 activation system houses your sealed 12g CO2 capsule so with a split-second tap you can activate and be ready to fire.
Pepper Rounds are ideal for less-than-lethal self-defense.
Rubber Balls are great for training and practice.
Powder Balls give you a more realistic training experience without the pepper.
SHOP HDP 50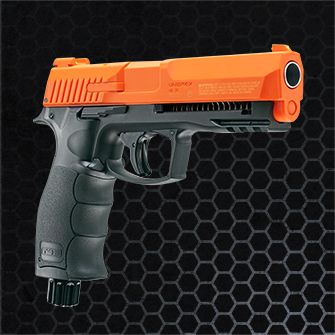 Safety Orange Slide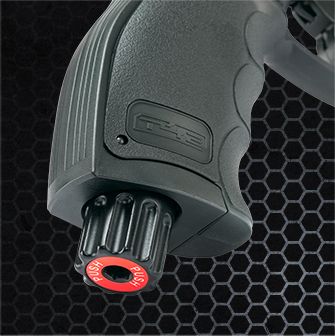 CO2 Activation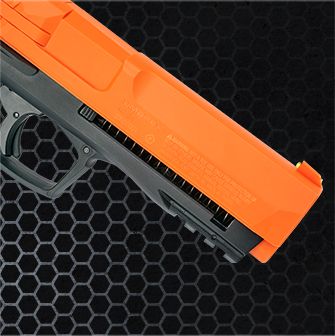 Integrated Magazine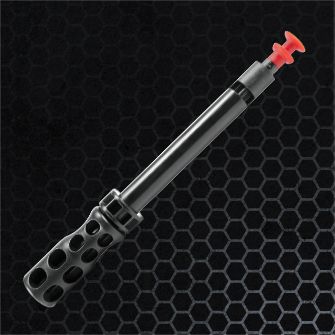 Cleaning Squeegee
---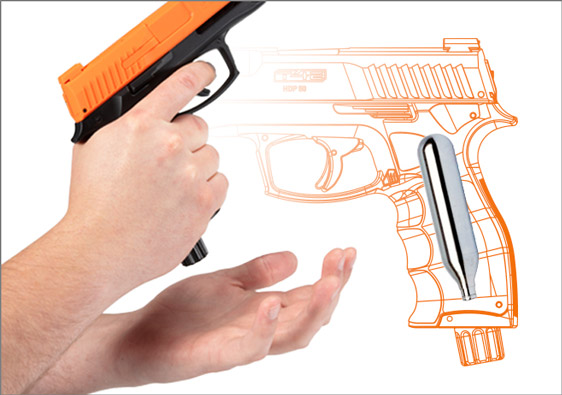 Split-Second CO2 Activation System
Insert one 12g CO2 capsule into the grip of the HDP 50. The split-second CO2 activation system keeps your CO2 unpierced and ready to carry. When ready to shoot, just give the piercing screw a quick tap to pierce and activate your CO2.
T4E P2P HDP 50
Item Number: 2292131
Caliber
.50 cal. (12.7 mm)
Power Source
12g CO2
Ammo
Pepper Rounds
Rubber Balls
Powder Balls
Magazine Capacity
6 rounds
Velocity
375 fps (108 mps)
 
 
Pepper Dispersion
12 ft. radius
Barrel Length
4 in. (10.2 cm)
Weight
1.5 lbs. (0.68 kg)
Includes
10x Pepper Rounds
10x Rubber Balls
1x Clealning Squeegee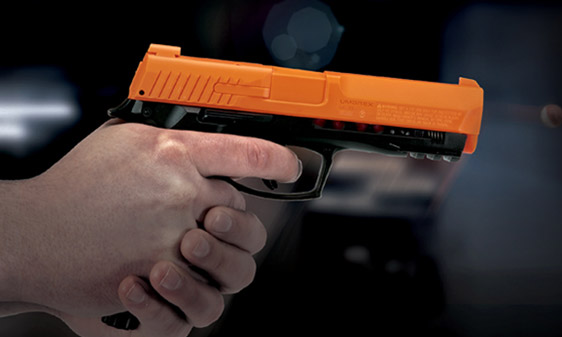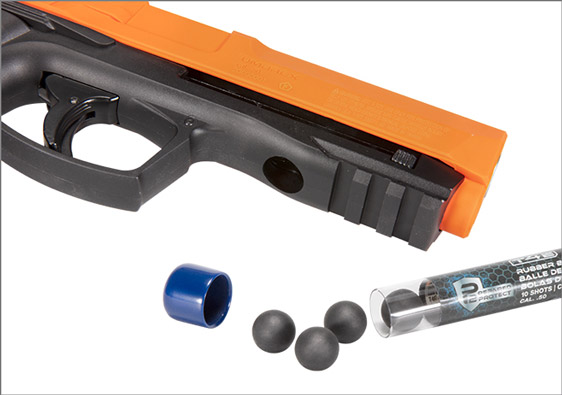 Loading Projectiles
The HDP 50 is easy to load with the integrated magazine. Just pull the follower back, insert six .50 caliber P2P pepper rounds, rubber balls, or powder balls and then slowly release the magazine follower back.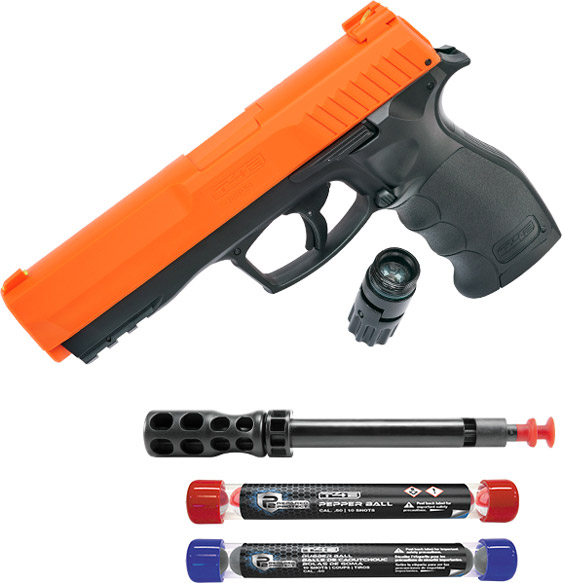 Be Prepared 2 Protect your family, your property, and your life
Ability to engage threats at a further distance
Less-than-lethal self-defense
A practical solution for personal and family protection
Multi-shot, long-range, and legal to carry*
Shop Prepared 2 Protect™ Ammo
*Subject to All State and Local Laws.